QQI Award Year 1 5M2102 / Year 2 6M4587
Tough times never last, but tough people do." Robert H. Schuller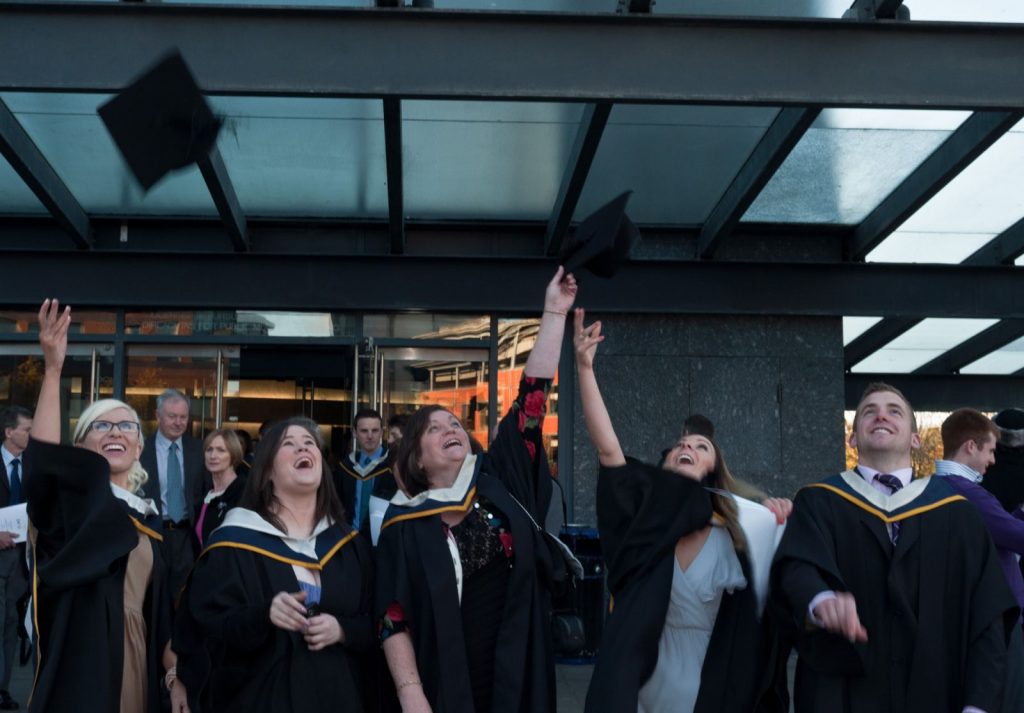 In the business department we challenge ourselves and our students to strive for excellence. We believe that achievement lies not in luck but in preparation, hard work and attention to detail. Our philosophy is that when you learn, you succeed.
This is a two year course designed to encompass a broad range of business related subjects which create an understanding of the range of skills and activities needed to compete successfully in the business world. This course covers all major business areas and topics and provides a comprehensive knowledge of each of the major functions of business. The structure ensures that students have the widest possible range of career, employment and higher education options open to them on completion of their studies.
Course Content
Year One (QQI Level 5)
Business Administration, Marketing, Digital Marketing, Business Law, Spreadsheet Methods, Communications, Work experience, Accounting Principles
Year Two (QQI Level 6)
Business Management, Applied Economics, Customer Service, Employment Law, Work experience, Finance, Human Resources Management, Maths (Level 5)
Please note that modules may change from year to year to reflect the changing business environment.
Certification
Year 1: Certificate in Business, QQI Level 5(5M2102)
Students who successfully complete all modules in year one may progress to year 2.
Year 2: Certificate in Management, QQI Level 6 (6M4587)
Duration
2 Years
Entry Requirements
The Leaving Certificate (5 O6's / 5 H7's to include an O6 / H7 in both English and Maths)
Career Opportunities
Accountancy, Sales and Marketing, Business Administration,Banking, Purchasing Management, Human Resource Management, Customer Care etc.
What our students say:
Testimonial statements for Business Studies level 6
"Studying Business at Colaiste Dhulaigh College of Further Education was one of the best decision I've ever made. I have gained self-confidence and discovered my potential during the course and this empowers me to consider third level education in Ireland. Tutors are so caring and supportive. I highly recommended this college."
Final Mao, level 6 graduate 2018
"The business course at Coláiste Dhúlaigh has a well structured and balanced schedule. The lecturers care about your future. The course gives everybody a chance to be successful with its wide range of brilliantly constructed modules. I believe this course gives back to the people who put in effort and is a fantastic route for students looking to go to University. Would definitely recommend."
Dylan Cooling, level 6 graduate 2018
"I found the course interesting, valuable and rewarding. The course was well rounded, classes were small and teachers very accessible and reliable. The friendly nature of all staff facilitates a pleasant atmosphere….students in any difficulty always have someone to turn to. The techniques I learned in Colaiste Dhulaigh gave me great advantage in my third level education and this is reflected in my grades. I highly recommend this college to anyone."
Justyna Shumakov, level 6 graduate 2017
College Links
On successful completion of QQI level 5 and level 6 awards, students are eligible to apply for first year entry to a number business related courses in a variety of third level colleges and universities.
Direct advanced entry links are in place between Coláiste Dhúlaigh CFE and both DCU and NCI for our second year students. On reaching agreed standards at QQI level 6, students are eligible to apply for second year entry to the General Business Degree programme in DCU. Application can also be made for advanced entry to the HR and the Marketing degree programmes in NCI.
Work Placements Abroad
Work Experience is a mandatory element of the Business Studies course in first year and in second year. Students may apply to be part of the Erasmus Work Placement Abroad scheme. Past Students have travelled to Malta, Bulgaria and Hungary.
"I would advise everyone to apply for an Erasmus placement. It is like a practice run for independent living and gives you confidence".
"You make new friends and have the craic while you are getting the experience of working in another country".
Business Studies students who went to Malta
Testimonial statements for Business Studies graduates 2019
The Business Studies course was a eye opener for me. It allowed me to gain the confidence as well as the relevant information needed to succeed in the business industry and to progress into university. Studying Business Studies in Coláiste Dhúlaigh was the best decision I've ever made. The tutors do nothing but push you to be the best you can be and will help you to the best of their abilities. They are also a great support system during times of stress and truly want everyone to succeed. I would 100% recommend this course. "
Aaron Fitzgerald
"My two years on the Business Studies course in Coláiste Dhúlaigh really were absolutely invaluable to me. I did my leaving cert 8 years ago and went working full time straight after. Going back to study business was a daunting thought for me, but I very quickly realised from day one in Coláiste Dhúlaigh that I had nothing to be scared of or to worry about. It is very easy to tell that every teacher in the college wants nothing but the best for every single student that walks in the door. To me, 3 years ago, the thoughts of going back to study was a complete non-runner. But now I've just finished my level 6 in business studies with distinction, and have just received an offer letter from Griffith College for advanced entry into year 2 of the level 8 BA(Hons) in Business Studies course beginning in September, an achievement that would never have been possible without the amazing support from all in Coláiste Dhúlaigh."
Jamie Hogan
Course Charges
Year 1: €465*
Year 2: €445*
* includes €200 Govt. charge