Follow the Art & Design Department on Instagram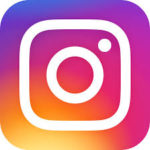 QQI Level 5 – Year 1
Higher National Diploma – Year 2
& 3
Why study Graphic Design?
Students who complete the QQI level 5 can continue in our two year Higher National Diploma (Pearson, BTEC) course and then progress to Visual Communications Degree level courses in all the major Art & Design Colleges, entering at year two or year three*. The course is also aimed at students who want, after successfully completing the higher national diploma to go directly into employment in the design Industry. Our students have worked in a variety of graphic design jobs to date in areas such as Branding, Design Agencies, Advertising, Publishing, Animation, User Interface Design, Web Design, Illustration and Packaging Design.
The Graphic Design (visual communications)course is based in our Raheny Campus, which has easy access by train or bus. Our facilities include a full Apple Mac Graphic Studio, library and art rooms. Students have access to colour laser copier, printer and photocopier up to A3 and a full-size inkjet plotter printer that prints A0 size. We also have a great student canteen.
What will I study?
We like new ideas, new ways of doing things, new ways of exploring. We continually encourage our students to experiment and take risks with their design projects. Our working environment creates a positive design culture that encourages creative thinking.
You will develop visual communication skills with an emphasis on creative problem solving for design. We use the latest graphic design software such as Adobe Photoshop, Illustrator, InDesign, After Effects, we also explore social media platforms such as Instagram, WordPress and LinkedIn.
A team of experienced Art & Design tutors will work with you, who will help you to refine your ideas. The areas that you will cover are Visual Communications, Design Thinking, Design Principles, Graphic Design Practices, Professional Development, Typography, Design History, Motion Graphics, Packaging, UI Design and Web Design.
Students have a busy schedule all year with regular trips to Galleries, Museums and design conferences. Regular lectures and workshops are also run by visiting lectures in areas such as typography, printmaking, book binding and professional development.
We continually encourage students to enter design competitions. In year two and three student work on live projects and have the opportunity to engage in work placement. The course concludes with a negotiated major project and group exhibition in a professional gallery space. Student will have developed the skills necessary to work in the graphic design industry and leave with a professional standard portfolio.
Studio Virtual Tour
Course Content
Year One – 8 modules
The first year may include modules such as Graphic Design, Design Skills, Drawing, Typography, Computer Illustrated Graphics, Digital photography, Appreciation of Art, Craft and Design, Personal and Professional Development, Communications.**
Year Two & Three
The second & Third year of the course covers 14 modules over two years. eg Advanced Graphic Design, Professional Practice, Collaborative research project, Typography, Branding , Digital Imaging, Web Authoring and Multimedia Technology**
Work Experience & Erasmus Programme
Some of our students have joined the Erasmus programme each year to complete a three-week work placement in a European City. The students are selected by an interview process and accompanied by a tutor for the first week of work placement. This is an exciting opportunity for our design students and the programme is fully funded.
Certification
Year 1 QQI Level 5
Year 2 & 3 Pearson BTEC Higher National Diploma
Duration
3 years
Entry Requirements
Leaving Certificate, Leaving Certificate Applied. Mature and postgraduate students are also welcome. Students can also be considered for entry into year 2 from 2022. Prior experience in related areas will be considered.
All applicants must upload 5 examples of creative work to the application login, eg: drawings, sculpture, collage, 3D work, technical drawing, poster design, photography etc.
Career Opportunities
Graphic design, UI/UX, Marketing and Publishing studios, freelance design and illustration work, web design and development companies, Branding and Advertising agencies, Print Companies and large multinationals in Ireland and abroad.
Progression to Degree Level
Advanced entry BA(Hons) Visual Communications courses are available in TU Dublin Grangegorman, NCAD, Griffith College, Regional ITs such as Waterford and Letterkenny, The University of Ulster and University of Wolverhampton and many other U.K. universities. All advanced entry depends on final grades and standard of portfolio.
Course Charges
Year 1: €400
Year 2: €668
Year 3: €518
*All advanced entry depends on final grades and standard of portfolio.
**Modules may change.