Gringo Mike nominated for Best Documentary 2020 in the Dublin International Short Film and Music Festival.
Coláiste Dhúlaigh media tutor Lorraine Harton, director of Gringo Mike, has been nominated for Best Documentary award at the DISFMF which streamed online from the 9th-11th October.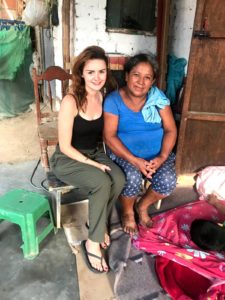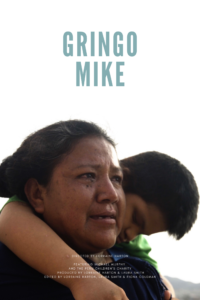 The 20 minute long documentary chronicles the charity work of Donegal man Michael Murphy ("Gringo Mike") in his Peru Children's Charity in Lima. The charity assists children with special needs through a family support centre set up and largely funded by Michael.
Harton filmed the documentary while travelling in South America. She volunteered in the centre in Las Lomas de Carabayllo, a particularly poor area of Lima. It documents the stories of young boys, Ricky Martin and Robert Diaz Huaman and their families, who receive no Peruvian government support for rehabilitation of their disabilities.
"The documentary took about a year to make. We used our own money for filming, editing and translating. Everyone who worked on the film refused to take a fee and instead donated it to the Peru Children's Charity. The Cavan Arts Council recently awarded a grant for distribution for the film which I was really grateful for as I feel it's important to raise awareness of this charity and the great work that Michael does"
Retired civil engineer Michael started the charity in 2004 through a connection with a nun, Sr Noemi, who was working in Lima. When he witnessed the lack of treatment for children with special needs he set up the centre so that their families could have somewhere to to wash, eat and receive medicine and physiotherapy. To date the centre is entirely funded by donations from fundraisers organised by Michael's charity and the local community.
"I really admire the way that the Peru Children's Charity receives 100% of any donations. There are so many small worthwhile charities out there helping people in need. I hope that this documentary can keep raising awareness of the plight of the children in Peru. Most of the donations come from Ireland."
"When I set out to do the documentary I just wanted to make something about an interesting person, and Michael Murphy seemed perfect. However now it has become so much more than that. The mothers of the boys were illiterate and lived in such poverty, everything they had came from the Peru Children's Charity. Michael was so modest about the work that he does and acts as if its nothing, but his centre has done so much for its users"
"Since returning to Ireland I have become so much more aware of the waste in our society. The people in Peru use every part of what they have, from food to materials etc. I now try to live a more sustainable life after witnessing the amount of people living in extreme poverty, but also seeing the amount of people out there trying to help"
Gringo Mike will also be shown at the Fastnet Film Festival in Cork. The public can donate to the Peru Children's Charity or find out about how to volunteer at peruchildrenscharity.org.