Course Description
This course is supported by companies like Windmill Lane and Metropolitan Films, amongst others, for work placements and career progression.
Practically and creatively led, our Level 8, one-year Top-Up BA in Film & Television Production is delivered in conjunction with and accredited by the University of Wolverhampton (UK). An intensive industry-led programme, the course is taught by academic tutors and industry professionals and is also supported by guest lectures from leaders in the various fields within the Irish Film and Television industry.
Students benefit from the expertise of film directors, producers and professional crew in the areas of development, camera and sound, documentary and factual production, editing, sound design, production management and production design amongst others, as well as a connection to Irish Film and TV industry bodies and organisations.
We have engaged with the Film & TV sector to ensure that course content reflects industry requirements and modules are designed to replicate real-world conditions. There are six modules on the programme, four of which focus on learners leading and collaborating in the production of two short films (live-action and documentary) from screenplay/proposal to the screen, in a creative and professional way. While developing industry standard technical skills, learners also develop digital skills, management and leadership skills. The remaining 2 modules are an employability and a content analysis module, which develops critical and innovative thinking.
We have made connections with production and post-production companies to provide students with the opportunity of work placements on set or location of large-scale film and TV productions shooting in Ireland and in the post-production environment.
Structure of the course
12 hours of structured contact time with tutors per week in the form of lectures, workshops and tutorials over three evenings on Mondays, Tuesdays and Wednesdays. The students can access editing and production facilities outside those hours to carry out necessary project work on their own and with their teams.
The year is short, consisting of two 12-week semesters. The course is intense and self-directed; full commitment and attendance from participants is crucial to achieve the academic standard and to produce quality work that can be shown at the Light House cinema at the end of the year and can compete at festivals.
This programme is offered as part of our evening and part-time self-financing education provision. Learners will not qualify for a regular government grant but they can qualify for other funding supports and social welfare allowances. The cost of the programme will be €3,500 Euro, to be paid in instalments.
Course Content
Pre-Production – of an original live-action or documentary short (the Major Project) as director or/and producer.
Film Cuts, Cults and Classics: Screening Spectacular Cinema. Film analysis module with input from programmers and Irish crew working in spectacular genre projects in Ireland.
Documentary and Factual Production. Production of second shorter documentary short.
Opportunity, Entrepreneurship & Employability in the Creative Industries. Knowledge and preparation for the industry, including the opportunity for work placements.
Major Project. Production of the main short developed in Pre-production as director or/and producer, leading a crew from the class.
Collaborative video and Film Production. The students undertake two main crew roles in two Major Projects other than their own.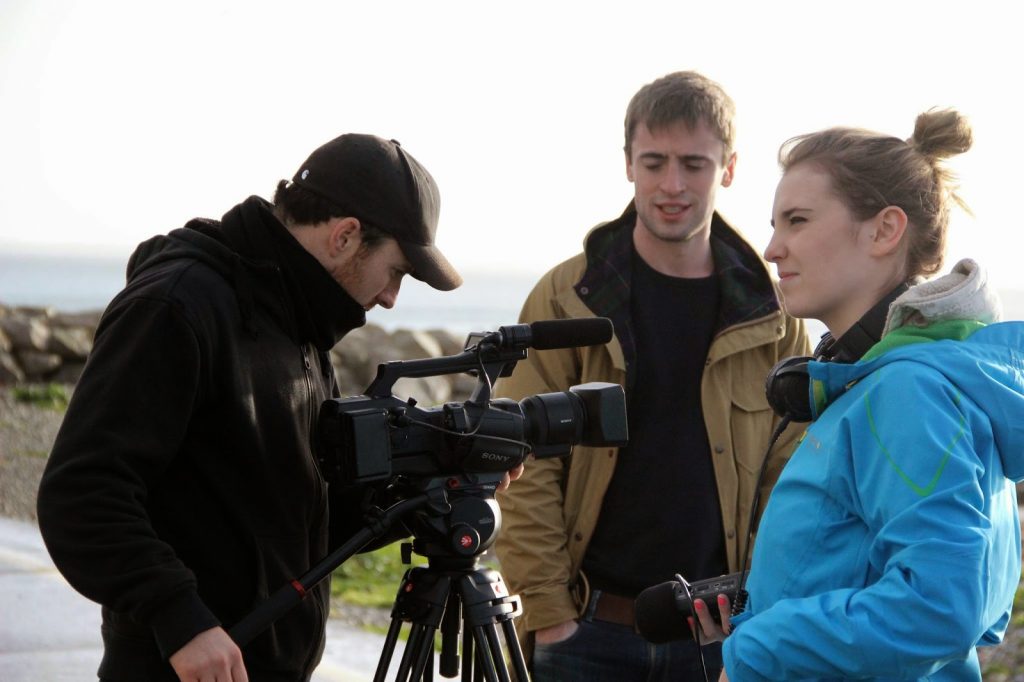 Staff
Directors and producers from the industry, academic tutors and crew.
Certification
BA (Honours) from the University of Wolverhampton, Level 8 on the NFQ.
Entry Requirements*
A relevant BTEC HND with grades adding up to a minimum of 16 points (Merit =1 point; Distinction=2 points) or an equivalent or higher national or non-Irish qualification. Applicants who have a relevant QQI Level 6 will be considered if their work meets the criteria and standard of a HND. Applicants over 21 with a relevant portfolio and work experience will be considered.
Relevant qualifications can be in the areas of media (film, TV, online content) but also arts, design, photography, English, journalism, social sciences, sound and music and drama.
All applicants must provide their latest qualification results and a link to an online showcase of work prior to their interview. The showcase should be curated to present only a small selection of the strongest audio-visual work and can also include screenwriting samples (not full-length scripts), other short development work, photography, art, design and any other relevant material.
An employer's/college reference is essential, preferably one of each.
All applicants must show an aptitude and commitment to the subject matter and to an intense independently-led year of work and study.
Applications will be assessed based on grades, the showcase provided, references
and interview.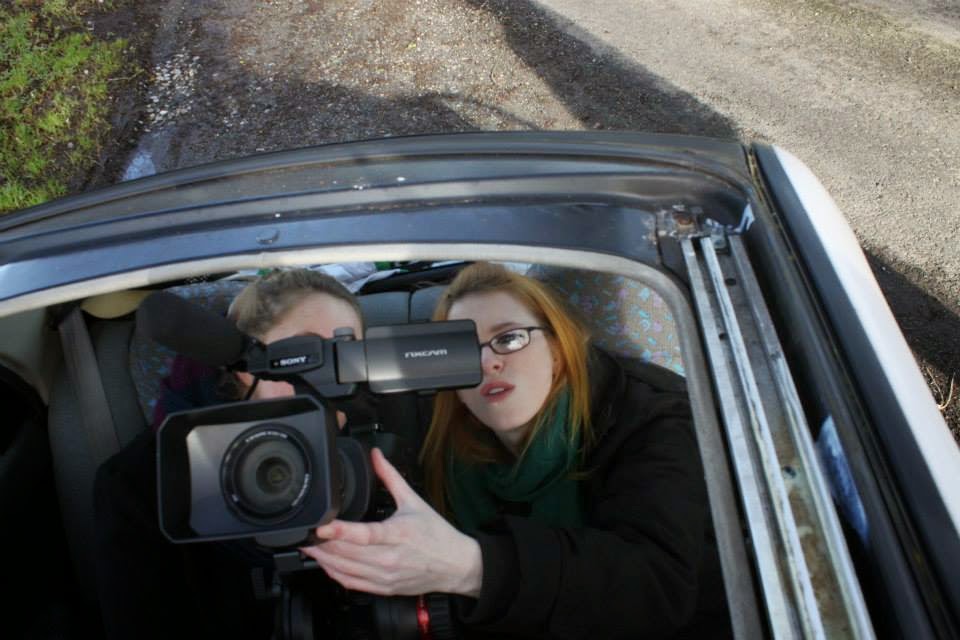 Duration
1 Year.
Course Fees
The cost of the programme will be €3,500 Euro, to be paid in 3 instalments or by arranging of funding supports, if available that year.
Application Process
Entry to the Top-Up degree is a competitive process. Places are open to prospective students from inside and outside the college.
February/March: online applications open
April/May: interviews for applicants that meet the minimum requirements.
End of May: HND results collated for current students. Offers made based on results and interview.
By end of June: successful applicants to secure their place with €1,000 deposit, if funding supports are not available that year.
July/August if places are still available, new interviews and offers may be made in order of suitability.
Mid-September : course starts
*This course is run under the colleges part-time provision and will form subject to numbers enrolled on the course.
Student Work
Check out this teaser for "Blurred Vision" – a mockumentary by Coláiste Dhúlaigh College of Further Education/University of Wolverhampton Film BA students Joe Reilly & Cathal Shortt.