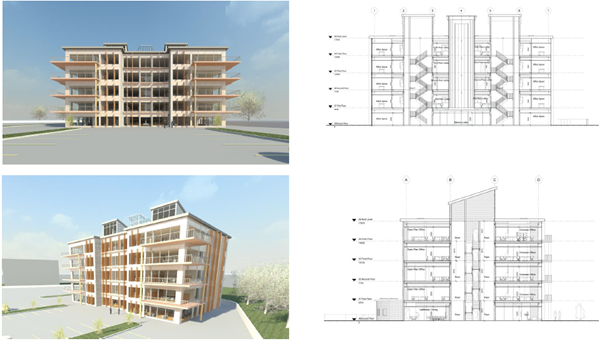 This part-time online evening course is ideal for construction industry employees to upskill in Building Information Modelling (BIM) processes and software using Autodesk® Revit® and associated packages. The course is mostly funded under the SOLAS Skills to Advance programme, meaning the participants need only pay 30% of the course fee themselves.
'Building Information Modelling (BIM) is a collaborative way of working underpinned by digital technologies, which allow for more efficient methods of designing, delivering and maintaining physical built assets throughout their entire lifecycle.'
– Building Information Modelling and collaborative construction, British Standards Institute.
Course Aims and Objectives
Participants will learn to:
apply BIM Level 2 practices to meet the current needs of the construction industry.
apply BIM processes for information management and collaborative work, following the ISO 19650 standard, using a Common Data Environment.
learn and practice the use of key BIM software, including AutoDesk Revit and Navisworks.
prepare for using BIM in the workplace environment.
Course Content and Structure
The course comprises 2 Minor Awards, linked to the QQI Level 6 Major Award in Architectural Technology and Design, 6M4989:
Project Management, 6N4090 – Building Information Modelling using the processes protocols and workflows to achieve the ISO 19650 standard.
Architectural Drawing and Presentation, 6N3625 – Modeling a typical office building, using Revit software (Architecture, Structure and MEP) with Navisworks for coordination of disciplines.
The course will be delivered fully online, with live participation via Zoom and extensive course materials available via our online learning platform, Moodle. This gives you the freedom to participate from anywhere in the country
Classes will take place twice per week from 18:30-21:30 on Mondays and Wednesdays. The course is limited to 16 participants.
Induction date: 3rd Oct 2022
Start date: 10th Oct 2022
Finish date: 28th April 2023
Progression Following The Course
Our aim is that our graduates will combine their new knowledge and skills gained through this course with their on-the-job experience, whether through their regular employment or a work placement, to develop their career in the BIM industry. Graduates of our previous BIM courses at this level have gone on to further their careers in the BIM industry in Dublin and country-wide, working in a wide variety of disciplines and roles, including: BIM Modeller, MEP, Structural Engineering, Architecture, Project Management, Facilities Management, BIM Coordinator and BIM Manager. Other graduates have progressed to Level 8 and 9 courses in BIM.
Entry Criteria
This course is suitable for employed people who wish to develop their expertise in BIM. Experience in the construction sector is an advantage, but it is not a prerequisite to have a formal qualification in this area.
For further information, please email the Course Director, Mike Prendergast at: michael.prendergast@cdcfe.cdetb.ie
Investment
The total cost to deliver this course is €1000 per head, however, supported by SOLAS funding via the Skills to Advance scheme, the cost you would pay as a participant in employment has been reduced to €300.
Apply Now
Click 'Apply Now' at the top of this page.
Department: Skills to Advance; Option: BIM with Project Management (SA)