QQI Award (Level 5 – 5M0536, Level 6 – 6M0695)
This two-year Computer Networking course is designed to build the students confidence and skills in Networking Models & Technologies, Networking Essentials, Operating Systems and Electronics. The course has a high practical content to maximise and develop new skills which includes CISCO CCNA 1 & CCNA 2.
Course Content
Year 1
Computer Systems Hardware, Networking Essentials, Operating Systems, Maths for Information Technology, Work Experience, Virtualisation Support, Programming & Design Principles
Year 2
IT Administration, Systems Software 2, Network Infrastructure, Network Security, Digital Compliance, Physical & Logical Networking, Cisco CCNA 1 & 2, Work Experience, Communications
Certification
QQI Level 5 & 6
Duration
2 Years
Entry Requirements
Leaving Certificate (including LCA) and interviews, mature students are welcome.
Career Opportunities
Computer Networking, Computer Maintenance, Electronics & Information and Communications Support Area.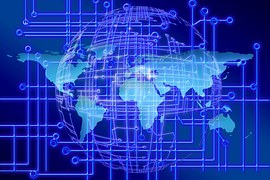 College Links
Students who successfully complete year two can progress to the final year of an Honours Degree in the University of Sunderland and may gain advanced entry to year 2 of Ordinary Degree in Networking Technologies in DIT.
Also, please refer to our Progression Section.
Course Charges
Year 1: €577*
Year 2: €612*
* includes €200 Govt. charge