Follow the Art & Design Department on Instagram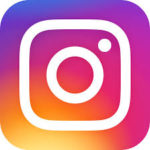 For Learning
Higher National Diploma (Motion Graphics pathway)
Digital designers typically work on multimedia and interactive projects and are skilled in a variety of computer applications such as Adobe Illustrator, After Effects, Premier Pro, Maya 3D etc. Some digital design roles include Advertising Creative, Special Effects Artist, Illustrator, Concept Artist, User Experience Designer, Video Game Designer.
If you are interested in working in Video Production, TV commercials, UX and UI, Games Development, E-Learning or creating pitches for advertising agencies this may be the course for you .
Digital Design HND combines industry standard digital technology with creative design and storytelling to equip students with a full range of theoretical and practical skills for a career in the creative industries or to continue with their studies.
Course Content
Year 1
Visual Effects and Motion Graphics Cultures, Storyboarding, Motion Graphic Practices, Mobile Game Development, 2D/3D Modelling
Year 2
Advanced Motion Graphics, Scriptwriting, Marketing and Promotion, Advanced Rendering and Visualization, Consumer Behaviour and Insight, User Interface Design
Entry Requirements
Leaving Certificate with minimum of 5 O6's or QQI level 5 in Art and Design, Media, Photography.
Duration
Two years
Course Charges
€868*
* Includes €200 Govt charge