QQI Award (Level 5 & Level 6) Early Childhood Care & Education
This Early Childhood Care course is designed to equip the learner with the personal skills, knowledge and competence required for working with children in a professional manner, within Early Childhood Care and Education, Primary Education and Social Care settings. The course aims to equip the learner with the necessary skills required for assisting children with General Learning Difficulties (GLD) and Specific Learning Difficulties (SPLD). This course promotes the highest standards of good practice, equality of opportunity, an inclusive approach to curriculum development and respect for diversity in lifestyle, religion and culture.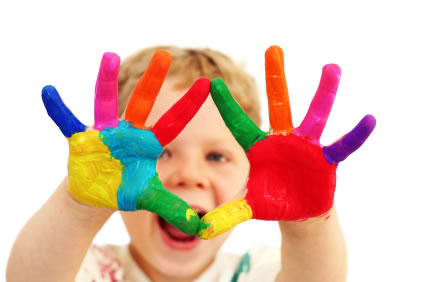 Entry Requirements
Leaving Cert, including Leaving Cert Applied or an NFQ level 4 major award or equivalent
Applicants whose first language is not English require proficiency at B2 (CEFRL). Applicants may wish to participate in a Level 4 Starter Course with English, to prepare them for this Level 5 programme
A desire to work in the sector
Mature learners welcome. Where an applicant does not have a Leaving Cert or Level 4, they will have the opportunity to demonstrate their readiness for the course in an interview and by writing a short piece outlining their interest in a career in early learning and care.
QQI Level 5 (5M2009) Year 1
QQI Level 6 (6M2007) Year 2
Duration
2 Years
Career Opportunities/Progression
Upon successful completion of this course, students are qualified for employment as Child Care workers in Early Childhood Care and Education settings. On successful completion of the two years students will have the qualifications necessary for employment as pre-school leader and room leader rolls in Early Childhood settings.
Graduates from this course may gain entry to Year 2 in National College of Ireland's BA in Early Childhood Education and also to Degree Programmes in a number of Institutes of Technology with related courses through the Higher Education Links Scheme.
Progression
ITB BA Early Childhood Care and Education (L7& L8)
DIT BA Early Childhood Education
NCI BA Early Childhood Education (Part – Time)

Work Placement
Garda vetting is a mandatory requirement for this course. Students are required to carry out 120 practice placement hours in any of the following settings:
A Registered ECCE setting as recognised by the HSE
A recognised Primary School as per the Department of Education and Skills
A recognised Montessori school, see here
Course Charges
Year 1: €370
Year 2 €300
This course is free for those over 21 and in receipt of a social welfare payment*. Click here for more information and to check eligibility.