Certificate in Hairdressing (Pre – Apprenticeship) QQI Level 5 (5M3351) – 1 Year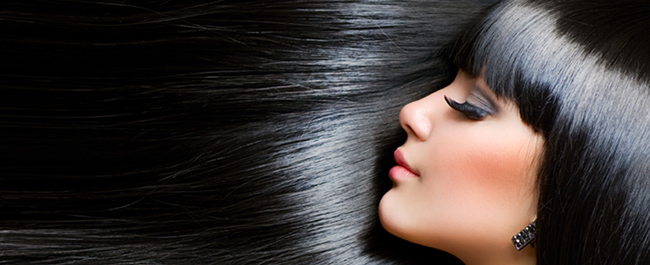 This course comes at a very exciting time in Hairdressing with the new National Hairdressing Apprenticeship now a reality. The aim of the course is to prepare students for an opportunity as an apprentice in the Hairdressing Industry. Students will be given practical training and confidence in many disciplines, for example, blow drying, colour application, basic cutting, setting, etc, which they will be required to combine with practical experience of salon work placement to help them secure an Apprenticeship. Emphasis is placed on all key areas of Hairdressing that will enhance students' techniques, creative and interpersonal skills. All practical training takes place in our fully equipped modern Hair Salon.
Course Content
Hairdressing Theory and Practice
Hairdressing Science
Creative Styling
Customer Service
Work Experience
Health and Safety
Retail selling
Certification & Duration
Certificate in Hairdressing (Pre – Apprenticeship) QQI Level 5 (5M3351)
Entry Requirements
Leaving Certificate (including LCA). Mature students and those without a formal education, are welcome to apply.
NHA level 4 major award
Career Opportunities
Hairdressing Apprenticeship
Progression
Placement as a First Year Apprentice in a Hairdressing Salon.
Opportunity to progress to employment and a National Hairdressing Apprenticeship Certificate in Coláiste Dhúlaigh College of Further Education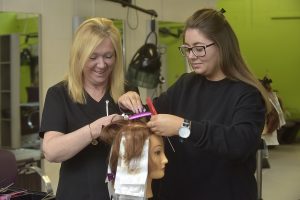 What our students say
I found the college very helpful. Meeting other young girls in the same year as myself and understanding how other salons worked gave me a lot of experience. College was amazing for my confidence. I would highly recommend this course for the theory alone so you understand not just how to style/colour/perm but to what exactly you are doing to the hair, head and scalp. From doing this course I have now the confidence, experience and knowledge to run my own hair salon the past 5 years, Catherine is a brilliant teacher she had ways of showing and explaining things you will never forget and I still see myself using her quotes and using her techniques to this day!
Dora Donohue
I loved every minute of the course. I wouldn't be where I am now without the help from two fantastic hairdressers, Kevin and Catherine who taught me a lot during the year. Such an enjoyable year. I would highly recommend the course.
Jemma O'Connor
Duration
1 Year