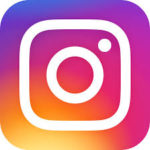 QQI Level 5 , Pearson BTEC Higher National Diploma – 3 year programme
At Coláiste Dhúlaigh we are offering a 3 Year Interior Design programme tailored to meet the design industry's needs, we introduce students to the world of 3D design including commercial and domestic Interior Design, architectural design, furniture, lighting and may other facets of 3D Design. The interior design course is based in the Raheny Campus, which is home to all of our art and design courses.
Students gain valuable experience working on live projects, industry workshops and competitions. Work placement is encouraged throughout the course and we work with the Erasmus programme to send students abroad on work placement . Over the 3 years students will learn all skills necessary to work as an interior designer. On completion of the 3 year course students will leave with a professional standard portfolio that can lead to employment or advanced entry into the 2nd or 3rd year of a third level degree programme.*
At Colaiste Dhulaigh we ensure students have access to current industry standard software and equipment. We have small class sizes and we design a timetable that facilitates a high level of contact time with tutors. We have top of the range colour printing and plotting and all students will receive a design pack with materials needed to work on projects throughout the course.
Every two years, we organise a design education excursion to European cities like Berlin and Barcelona.

Course Content
This course offers a wide range of modules that cover all areas of interior architecture and 3D design. We also focus on developing drawing skills, presentation and 3D visualisation skills which enables students to produce professional presentations of their design projects. At Colaiste Dhulaigh we encourage creativity and design thinking. We believe students should aspire to be innovative designers. We design projects that deliver for our students by ensuring a healthy balance of creative exploration and technical knowledge.
Modules in Year 1
Drawing, Design, Appreciation of Art and Design, Computer Aided Design, Technical Drawing, Computer Illustrated Graphics. Furniture And Fittings, Colour and Light, Work Experience, Communications.**

Modules in Year 2 & 3
The second and third year of the course covers 14 modules over the two years eg; Advanced Interior Design, Professional Practice, Collaborative Project, Computer Aided Design 2D& 3D, Critical Studies, Surveying, Technical Drawing, 3D Modelling and Rendering, Presentation techniques, Computer Illustrated Graphics.**
We also focus on professional development, in this area of the course we deliver briefs that give students an insight into the design industry and the challenges involved in design development, communicating ideas to clients and the ability to apply design thinking to solve problems. After the two years Students will also get the opportunity to showcase their work at an end of year exhibition which is held at a high profile venue in Dublin.
Work Experience & Erasmus Programme
Our students have joined the Erasmus programme each year to complete a three week work placement in an European City. The students are selected by an interview process and accompanied by a tutor for the first week of work placement. This is an exciting opportunity for our design students and the programme is fully funded.
Software
Current industry standard software is provided throughout the college including AutoCAD, Sketchup, VRAY 3D Visualisation and Rendering, Adobe Illustrator, and Adobe Photoshop.

Certification
QQI Level 5, Pearson BTEC Higher National Diploma
Duration
3 years

Entry Requirements
Leaving Certificate, Leaving Certificate Applied. Mature and postgraduate students are also welcome. Students can also be considered for entry into year 2 from September 2022. Prior experience in related areas will be considered.
All applicants must upload 5 examples of creative work to the application login, eg: drawings, sculpture, collage, 3D work, technical drawing, interior styling, photography etc.
Career Opportunities
Interior design and architectural practices, display and merchandising, interior retail management, interior retail buying, product design, furniture design, retail and exhibition design, set design , design for leisure, health and education industries, interior styling for social media.
Progression to Degree Level
Advanced entry BA(Hons) Interior and Furniture design courses are available in TU Dublin Grangegorman, Griffith College, The University of Ulster and University of Wolverhampton and many other U.K. universities. All advanced entry depends on final grades and standard of portfolio.
Course Charges
Year 1: 400
Year 2: €518
Year 3: €518
*All advanced entry depends on final grades and standard of portfolio.
**Modules may change.