The Fashion Design & Styling course at CDCFE has an exciting schedule of events lined up this term. Students will help assist backstage at Louise Kennedy's 40th Anniversary show in Dublin, a milestone event for the fashion designer.
Students on the QQI level 5 & 6 course will also take part in The Gloss fashion show in the RDS in November. This gives students a first-hand glimpse at the skills required to work in the fashion industry. Participants on the course, which is part of the art and design department at CDCFE, learn skills needed to make garments and will also gain work experience in many more fashion events throughout the year, including running their own fashion show at year end.
Course coordinator Sarjit Verik says "it's great for our students to attend these events as they provide valuable learning experiences for our students. Coordinating shows and working with various designers can provide students with hands-on experience and insight into the world of fashion production".
Earlier in the year CDCFE Fashion course graduate Nicole Mbenza's garment was featured in Peter Mark's summer campaign. Peter Mark required a unique vibrant garment to showcase new hairstyles for Summer 2023 advertising campaign for Ireland.
We are still enrolling for fashion design & styling and many other PLC courses as well as traineeships and BA degrees. Follow our social media or see cdcfe.ie for more information.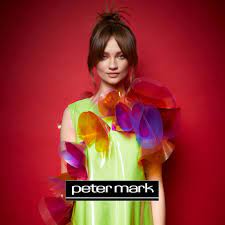 Check out the fashion Instagram page here
See more about the fashion course here