Our final year interior design students had the opportunity to work on a design concept for the award winning boutique hotel No1. Pery Square, Limerick.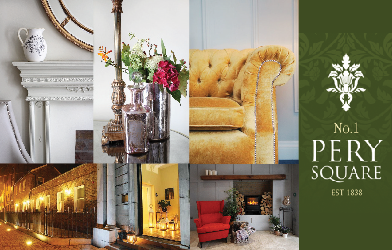 The Students initally visited the hotel to meet with their client Patricia Roberts owner of No1. Perry Square. She delivered a very specific brief to the students and guided them around the proposed site of the new entrance, bar restaurant and outdoor space. The building is a protected sturcture based in the renouned Limerick Georgian Quarter. The students needed to develope an understanding of the Geogian period inorder to create a concept that was contemporary while remaining sympathetic to the exisiting Georgian elements that make this hotel so unique.
"No1 Pery Square – an elegant, thoughtful, Irish historic and boutique hotel with an layer of sophistication ad most of all great taste"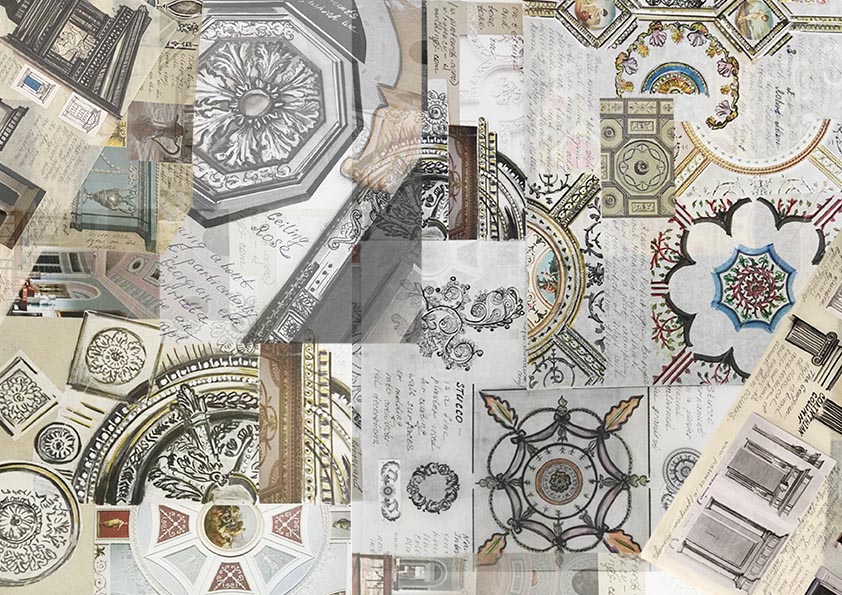 They conducted extensive research on Georgian architecture and learcned the importance of designing to a concept that would be part of the companies marketing strategy in order to maintain competitive advantage in the leisure sector.
Each students created a unique design concept to present the client.
Kiera Egan
Kiera went with Deep emerald green with blush and gold accents. Creating a luxurious and dark space by using velvets and bold wallpaper focusing mainly on texture and colour. Traditional panelling and wood treatment were carried throughout the design to pay homage to Georgian detail. While the ambient lighting and gold accessories lent a lavish touch to kiera's space.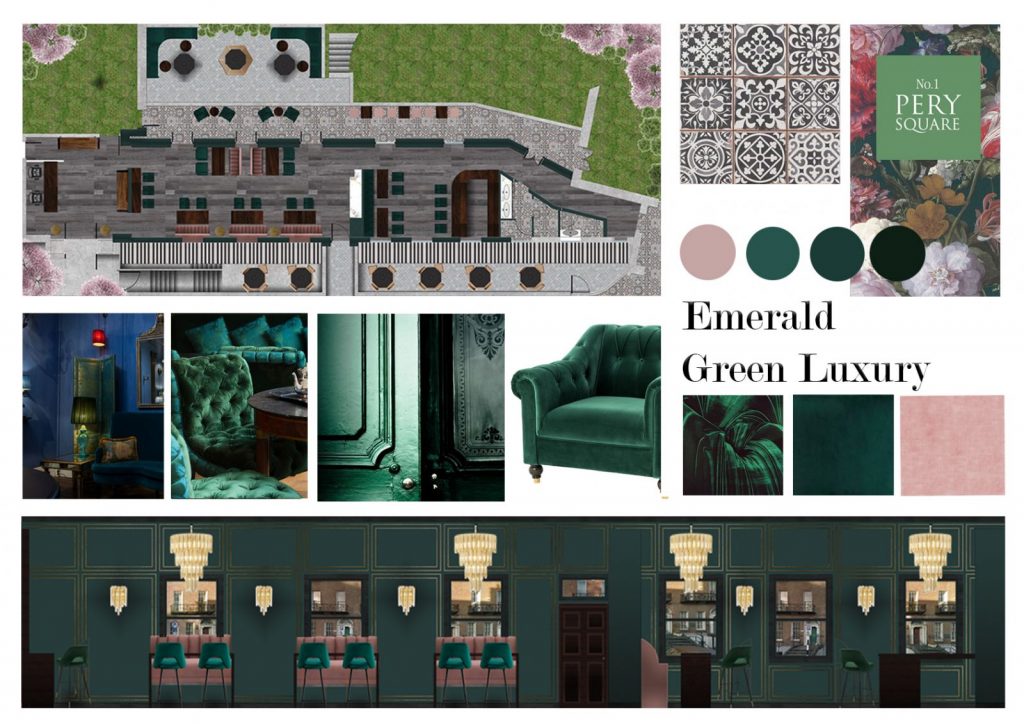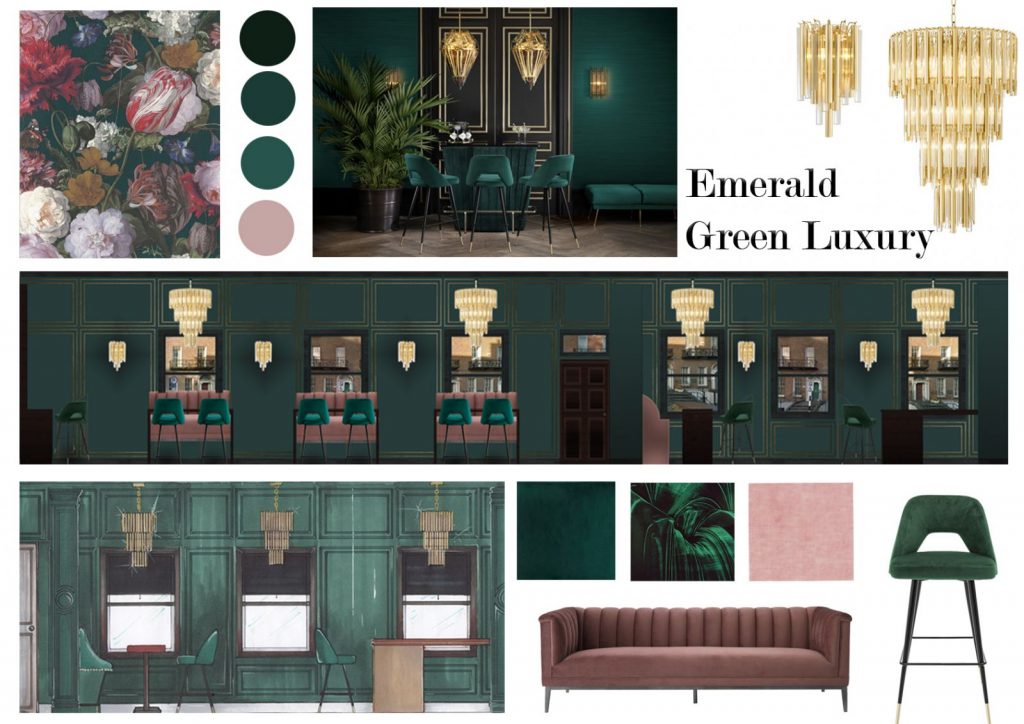 Katarzyna Sandecka
Went with a Georgian inspired interior with modern twists throughout in her accessories and lighting. Using deep blue with mustard accents creating a sophisticated yet current interior. picking up the hues from the opulent peacock feather kasia's design was consistent throughout and a bold twist on Georgian architecture and design.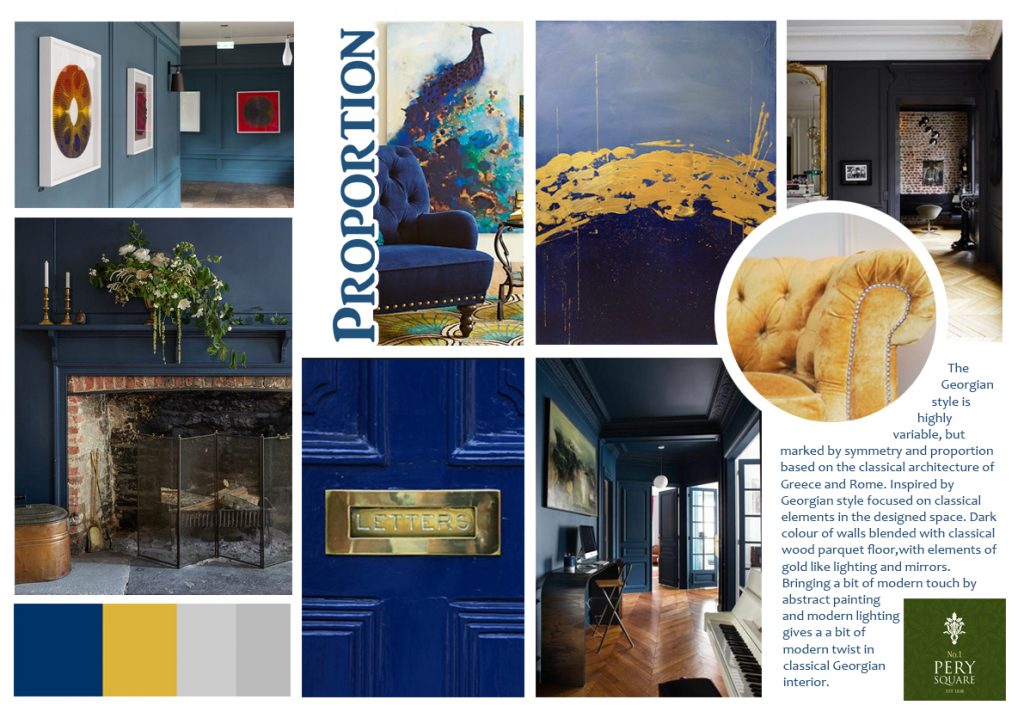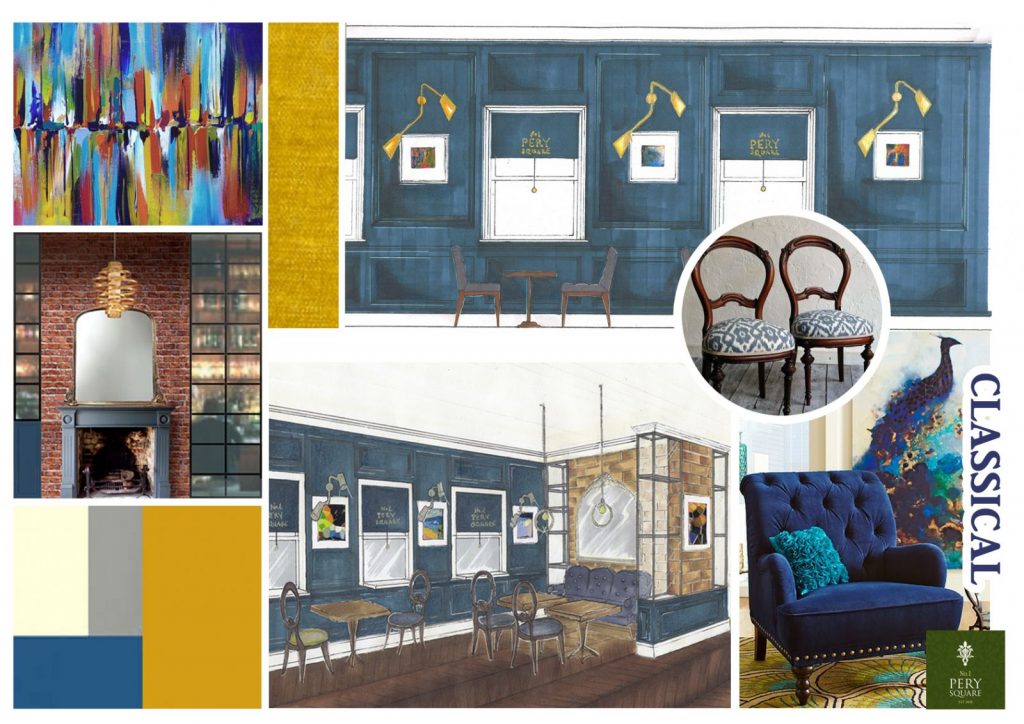 Tatiana Shevel
Tatianas design was mainly focused around grey poured concrete tiles with a natural pattern. Pulling influence from Georgian interior and elements of a country house. Grey tones and making use of the natural light in the space created modern interpretation of Georgian interior. One of Tatiana's main focuses was to make use of the garden and terrace by adding a lot of greenery creating a cosy outside space.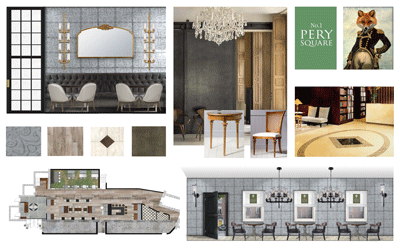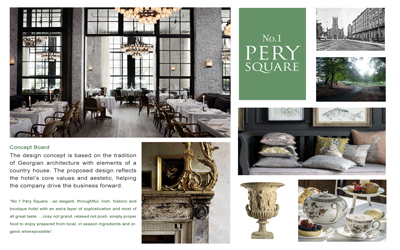 We would like to take the oppertunity to thank Patricia and George for giving us the chance to partake in such a interesting and challengeing project.