VTOS means Vocational Training Opportunities Scheme. VTOS gives unemployed adults over 21 the opportunity of returning to full time education, while retaining their benefit.
Are you, or have you been, involved as an educator, a leader, an instructor or a senior instructor in the Outdoors?
Are you looking at consolidating your skills, upskilling or achieving NGB qualifications?
Are you interested in setting up your own business and/or going freelance?
The purpose of the course is to give individuals the opportunity to develop their business idea, skill, product or service and to equip them with knowledge, skills and confidence to start their own small business.
Individuals from various backgrounds will work together in a shared office hub with facilities available to help them perfect their skills/product/service while being supported by mentors. The course will be delivered through a combination of lectures in Start Your Own Business and Digital Marketing, as well as mentoring to help learners create their own business.
Course Content
Entrepreneurship
Marketing Practices
Starting your own business
Work Practice (carried out alongside our QQI level 5 and 6 Outdoor Adventure Management programs, land and water based)
CPD opportunities based on your existing NGB qualifications and aspirations.
*All modules presented are subject to change and will be confirmed each year.
Course runs for 2 semesters with September and January start dates.
Limited spaces available, discuss your experience and business idea with Eléonore before applying: eleonore.conroy@cdcfe.cdetb.ie
Student Testimonies
Mick Byrne and Jonathon O'Brien (Business owners at City Kayaking)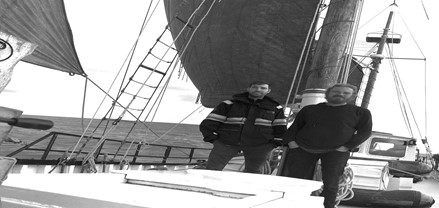 Mick and Jonathan are past students with a passion for the water. Mick founded City Kayaking with another past student, Donnchadh McCobb in 2011/2012 (Donnchadh has since moved on to specialize in other areas of the industry). Jonathan joined the company in 2012.
They built the City-Kayaking brand in Dublin as a unique and accessible way for tourists and locals to experience the city. In 2019 they bought the traditional sailing vessel "Brian Ború" and developed the brand "Dublin Under Sail". On board they run 5 day, residential, youth development "Sail Training" voyages for groups of 10 as well as running day trips for tourists and locals in Dublin Bay. Both brands have a strong environmental and science strand. They are dedicated to hiring Shackeltons, which is a great opportunity for students to gain quality experience.
Mark Keogh (Business owner at Wild Summits)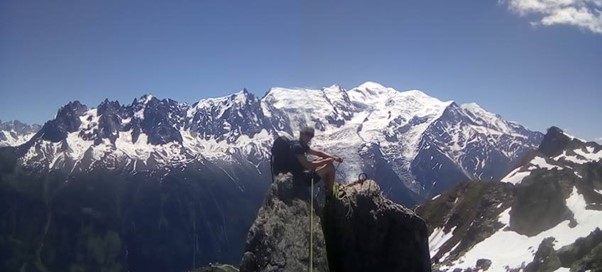 Mark is a past student, whilst studying with us he demonstrated his love of the mountains and hills. The passion he felt and the knowledge he has gained led him to open up his own business Wild Summits.
Edel O'Regan (Business owner of Ériu Tours)

Edel is a past student who gained the knowledge of hidden landscapes in Ireland through her love for the outdoors and whilst studying with us. She used her experience to travel to New Zealand where she realised her dream of starting up her own touring business back home in Ireland. Edel joined Colaiste Dhulaigh CFE again, this time on our tourism course to gain her National Tour Guide badge and licence.
https://www.instagram.com/eriutours/
https://www.facebook.com/eriutours
Course Charges
€250*
* Any applicant in receipt of any social welfare payment or credits, and PUP payments will receive a €200 waiver on the course charges and might be eligible to apply for VTOS.
Personal gear, external training and qualifications incur extra costs.