This exciting 3-year Outdoor Adventure Management course provides students with the opportunities to develop the academic knowledge and appropriate skills necessary to gain employment in the broad outdoor sector. This course has gained a reputation as one of Ireland's foremost outdoor adventure education programmes, with former students working all over the world in the field of outdoor and adventure education.
Year 1: Outdoor Sport and Recreation (QQI Level 5)
Year 2: Higher National Certificate in Sport (Outdoor Adventure)
Year 3: Higher National Diploma in Sport (Outdoor Adventure Management)
Click here for an explanation of qualifications in the UK and Ireland.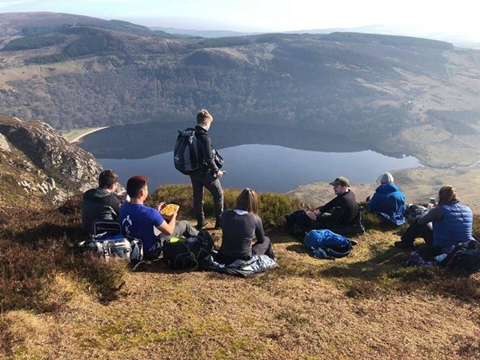 Why study Outdoor Adventure Management?
Outdoor adventure education is an evolving discipline that has been challenged with addressing some of the most difficult dilemmas of the 21st century. Through the study of environmental education, personal and social development and recreational opportunities you can explore where you might fit in, in this varied and exciting discipline. In this course you will move beyond learning by doing and explore the true potential that outdoor adventure experiences have in contributing to the education and welfare of the world today.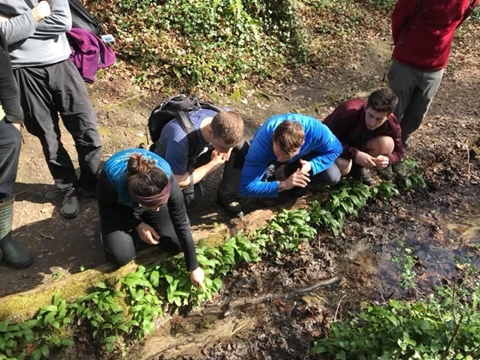 Outdoor Adventure
Management
Year
1
Certificate in Outdoor Sports and Recreation
–
QQI Level 5
The first year of our course aims to equip our students with a variety of personal and practical skills in outdoor adventure environments. Additionally, you will be introduced to the theory that underpins outdoor adventure education and the academic skills needed to pursue a career in the outdoor adventure sector.
Programme Modules:
Outdoor Recreation

Adventure Activities

Communications

Work Experience

*

Outdoor Leadership and Safety

Sailing Skills

Kayaking Instruction Skills

Windsurfing

Irish Sailing

rec

o

g

nised

qualification embedded

,

'

Get Up and Go

'

a

nd

'

Go for it

'

windsurfing award

s

.

Mountain Skills
* A limited number of first year students can partake in fully funded 3-week work placements in Corsica (Glénans Sailing School, CESM) and Fuerteventura (Club Ion) through the Erasmus programme.
Outdoor Adventure Management Year 2
Higher National Certificate in Sport (Outdoor Adventure) – HNC
The second year of our course takes you further down the path of understanding the value of outdoor education in all aspects of life. You will explore the benefits of positive outdoor experiences and all its potential including the recreational, educational, environmental and therapeutic value. This course provides the theoretical underpinning of outdoor learning and leadership within the outdoor activity sector.
Programme Modules
Physical Activity, Lifestyle and Health
The Sport Landscape
Project Management
Risk and Safety Management in the Outdoors
Outdoor Learning
Environmental Issues and Ethics
Small Craft Navigation
Experiential Learning
Outdoor Adventure Management Year 3
Higher National Diploma in Sport (Outdoor Adventure Management) – HND
With a solid grounding in Outdoor Adventure Management fostered over the previous two years, you now begin to explore how this information will influence you as an outdoor adventure educator and the sector. You further develop your critical awareness and evaluation skills and begin to develop a solid understanding of how you will implement all your knowledge in a work-place context.
Programme Modules
Research Project (Double module)
Entrepreneurism in Sport
Outdoor Facility Management
Adventure Programming
Teaching Practice
Adventure Therapy Facilitation
Work Experience
*The delivery of all our HNC and HND modules have embedded practical activities to demonstrate clearly the links between theory and practice. This also provides you with ample opportunity to consolidate skills in a variety of activities towards the achievement of industry recognised practical skill qualifications.
*All modules presented are subject to change and will be confirmed each year.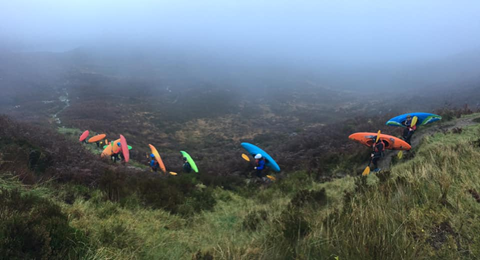 Additional Opportunities during the Outdoor Adventure Management course
To assist you in becoming highly employable in the Outdoor sector in Ireland and abroad we will support you in working towards industry recognised practical skill qualifications. Below is a list of the awards that some of our motivated and dedicated students have achieved during their time with us.
Professional Development Opportunities
(These are all non-compulsory and incur an extra cost)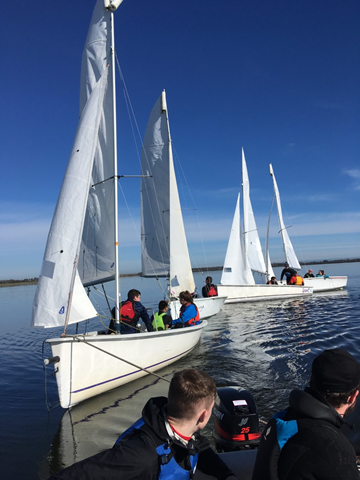 Student Handbook
For answers to many of the questions we are asked by prospective students, have a look at our Student Handbook.
Career Opportunities
The purpose of the Outdoor Adventure Management course is to develop students as professional, self-reflective individuals capable of meeting the demands of employers in the Outdoor & Adventure Education sector and adapt to a constantly changing world. The qualifications aim to widen access to higher education and enhance the career prospects of those who undertake them. Employers are crying out for graduates that have the right skills and aptitudes including creativity, emotional intelligence, critical thinking, resilience and motivation.
Our former students are working all over the world in some of the best positions in the outdoor sector. Some typical job roles related to this qualification are:
Educator in an Outdoor Education Centre
Instructor in an Adventure Centre
Business Owners
Environmental Development Staff
Park Rangers
Conservation Officers
Forest School leaders
Yacht Masters
Nature Kindergarten staff
Leisure and Community Centre staff
Sport Development Officers
Adventure Travel Guide
Youth Development work
High Altitude Mountain Guide
Raft Guiding
PE Teacher
Army and Navy Officers
Members of the Gardai
And lots more…
Links with Higher Education
In the past students have continued their education with advanced entry into the following colleges: Galway-Mayo Institute of Technology (Outdoor Education), Waterford Institute of Technology (Leisure Management), IT Tralee (Outdoor Learning), University of Chicheste r (Outdoor Education), Strathclyde University (Outdoor Education) and University of St Martins (Outdoor Education), University of Edinburgh (Outdoor and Environmental Education).
Entry Requirements
Students must have a leaving certificate or equivalent and must be 18 years of age at the time of registration.
Prior to formal acceptance of any conditional offer, you must:

attend an Outdoor Adventure Management briefing.
submit a letter of motivation that demonstrates your ability to communicate effectively and discusses internal and external motivation for undertaking this course (see template for suggested headings).

Water confidence and a good swimming ability is required for this course. Students need to be able to swim 50m in order to take part.
Students undertaking Outdoor Adventure Management work placements are also required to meet the conditions of our Fitness to Practice policy along with statutory Garda Vetting requirements.
There are opportunities for direct entry to our second and third year with relevant academic and practical experience. This will be assessed through a Recognition of Prior Learning application process. Please contact the programme coordinator if you would like to explore this option.
Notes for Success
This course requires a high level of physical fitness and self-motivation, and a strong interest in outdoor sports. We are committed to staying true to the ethos of experiential education and therefore this is a uniquely blended programme: it is estimated that 50% of our activities are academic, and 50% are practical in the outdoors. We believe that theory informs practice and practice informs theory. Our course is inclusive and caters to a diverse range of learning preferences. The second and third years of the Higher National Certificate and Diploma require good academic and organisational skills.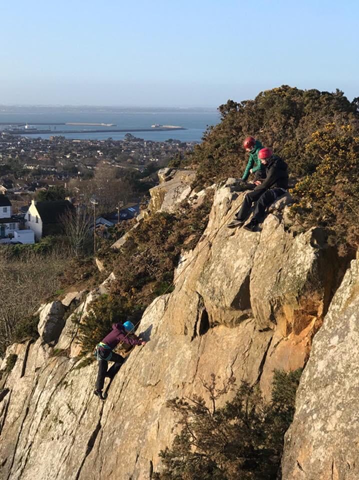 Contact
Aodhnait Carroll
Programme coordinator
Aodhnait.carroll@cdcfe.cdetb.ie
Tel: 01 8481400
Course Charges
Year 1: €800*
Year 2: €870*
Year 3: €620*
* includes €200 Govt. charge
It is estimated that the student should budget for €1500 per year in addition to the registration fee to cover the cost of personal gear, trips away and external qualifications.
International students are welcome, please read the following: https://www.cdcfe.ie/student-information/prospective-students/international-students
All photos taken by staff or recent students