Certificate in Outdoor Sports and Recreation QQI Level 5 (5M5148) – Year 1
Advanced Certificate in Sports Recreation and Exercise QQI level 6 (6M5147) – Year 2
Video courtesy of Luigi de Khors
This exciting 3-year Outdoor Education course provides students with the opportunities to develop the academic knowledge and appropriate skills necessary to gain employment in the outdoor sector.
The course has gained a reputation as one of Ireland's foremost adventure education programs, with former students working all over the world in the field of outdoor and adventure education.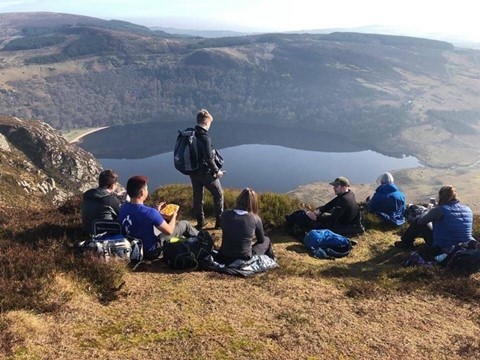 Outdoor Adventure – Year 1
The first year of our course aims to equip our students with a variety of personal and practical skills in outdoor adventure environments. Additionally, you will be introduced to the theory that underpins outdoor adventure education and the academic skills needed to pursue a career in the outdoor adventure sector.
Course Content
Outdoor Recreation
Adventure Activities
Communications
Work Experience
Outdoor Leadership and Safety
Sailing Skills
Kayak instruction Skills
Windsurfing Skills
Powerboat Skills
Rock climbing skills
Rescue and Emergency Care (REC2) first aid
Safeguarding
Principals of Leave No Trace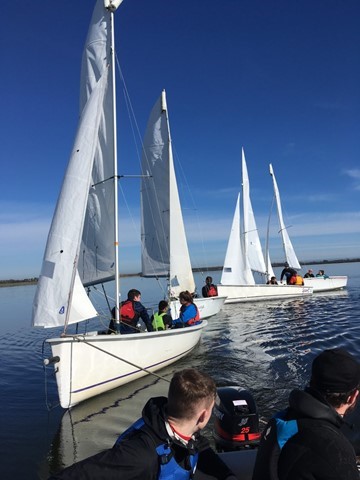 Outdoor Adventure – Year 2
The second year of our course takes you further down the path of understanding the value of outdoor education in all aspects of life. You will explore the benefits of positive outdoor experiences and all its potential. This course provides the theoretical underpinning of outdoor learning as well as looking at leadership within the outdoor activity sector.
Course Content
Sport industry practice
Leadership
Event Management
Safety Management
Work practice **
Sailing instructorship
Windsurfing instructorship
Kayak instruction skills
Powerboat skills
Mountaineering and climbing skills
*All modules presented are subject to change and will be confirmed each year.
** A limited number of second-year students can partake in fully funded 3-week work placements in Corsica (Glénans Sailing School, CESM) and Fuerteventura (Club Ion) through the Erasmus program.
Students must budget around €1500 per year to cover the cost of personal equipment, trips and external assessments.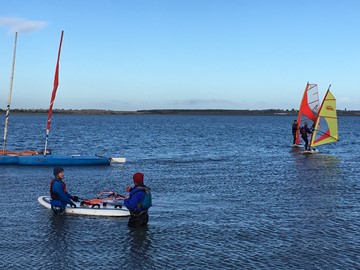 Outdoor Adventure Management Year 3 (or "stand alone")
Entry Requirements
Students must have a Leaving Certificate or equivalent and must be 18 years of age at the time of registration. Mature Students are also welcome to apply. Those without a formal education may also be considered, in consultation with the course coordinator.
Prior to formal acceptance of any conditional offer, you must attend a taster day with us (Spring 2023 – details will be sent).
Water confidence and a good swimming ability is required for this course. Students must be able to swim 50m in order to participate.
Students undertaking Outdoor Adventure Management work placements are also required to meet the statutory Garda Vetting requirements.
There are opportunities for direct entry to our second and third year with relevant academic and practical experience. This will be assessed through a Recognition of Prior Learning application process. Please contact the program coordinator if you would like to explore this option.
Career Opportunities
The purpose of the Outdoor Adventure Management course is to develop students as professional, self-reflective individuals capable of meeting the demands of employers in the Outdoor & Adventure Education sector and adapt to a constantly changing world. The qualifications aim to widen access to higher education and enhance the career prospects of those who undertake them. Employers are crying out for graduates that have the right skills and aptitudes including creativity, emotional intelligence, critical thinking, resilience and motivation.
Our former students are working all over the world in some of the best positions in the outdoor sector. Some typical job roles related to this qualification are:
Educator in an Outdoor Education Centre
Instructor in an Adventure Centre
Business Owners
Environmental Development Staff
Park Rangers
Conservation Officers
Forest School leaders
Yacht Masters
Nature Kindergarten staff
Leisure and Community Centre staff
Sport Development Officers
Adventure Travel Guide
Youth Development work
High Altitude Mountain Guide
Raft Guiding
PE Teacher
Army and Navy Officers
Members of the Gardai
And lots more…
Links with Higher Education
In the past students have continued their education with advanced entry into the following colleges: Galway-Mayo Institute of Technology (Outdoor Education), Waterford Institute of Technology (Leisure Management), IT Tralee (Outdoor Learning), University of Chichester (Outdoor Education), Strathclyde University (Outdoor Education), University of St Martins (Outdoor Education) and University of Edinburgh (Outdoor and Environmental Education).
Notes for Success
This course requires a high level of physical fitness and self-motivation, and a strong interest in outdoor sports. We are committed to staying true to the ethos of experiential education and therefore this is a uniquely blended program: it is estimated that 40% of our activities are academic, and 60% are practical in the outdoors. We believe that theory informs practice and practice informs theory. Our course is inclusive and caters to a diverse range of learning preferences.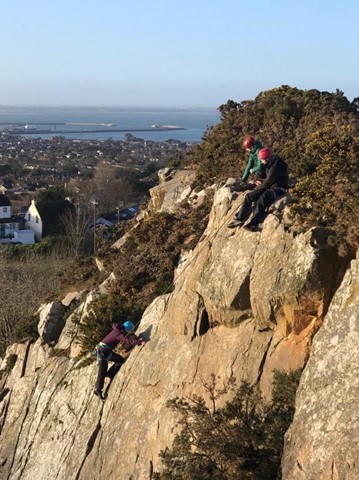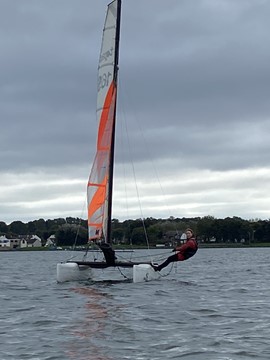 Student Testimonies
Mick Byrne and Jonathon O'Brien (Business owners at City Kayaking)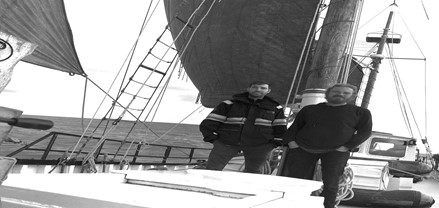 Mick and Jonathan are past students with a passion for the water. Mick founded City Kayaking with another past student, Donnchadh McCobb in 2011/2012 (Donnchadh has since moved on to specialize in other areas of the industry). Jonathan joined the company in 2012.
They built the City-Kayaking brand in Dublin as a unique and accessible way for tourists and locals to experience the city. In 2019 they bought the traditional sailing vessel "Brian Ború" and developed the brand "Dublin Under Sail". On board they run 5 day, residential, youth development "Sail Training" voyages for groups of 10 as well as running day trips for tourists and locals in Dublin Bay. Both brands have a strong environmental and science strand. They are dedicated to hiring Shackeltons, which is a great opportunity for students to gain quality experience.
Mark Keogh (Business owner at Wild Summits)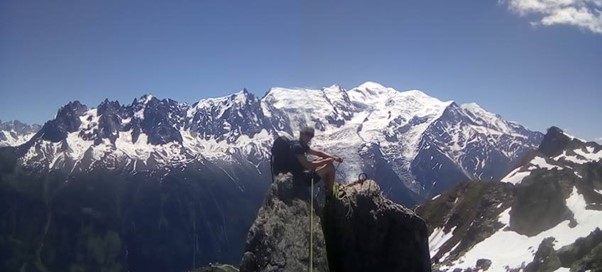 Mark is a past student, whilst studying with us he demonstrated his love of the mountains and hills. The passion he felt and the knowledge he has gained led him to open up his own business Wild Summits.
Edel O'Regan (Business owner of Ériu Tours)

Edel is a past student who gained the knowledge of hidden landscapes in Ireland through her love for the outdoors and whilst studying with us. She used her experience to travel to New Zealand where she realised her dream of starting up her own touring business back home in Ireland. Edel joined Colaiste Dhulaigh CFE again, this time on our tourism course to gain her National Tour Guide badge and licence.
https://www.instagram.com/eriutours/
https://www.facebook.com/eriutours
Course Charges
Year 1: €50*
Year 2: €50*
Year 3: €50*
*Other course charges for trip expenses etc. may apply
This course is free for those over 21 and in receipt of a social welfare payment*. Click here for more information and to check eligibility.
International students are welcome, please read the following: https://www.cdcfe.ie/student-information/prospective-students/international-students
Contact
Clodagh Higgins, coordinator of 1st years: clodagh.higgins@cdcfe.cdetb.ie
Declan Tracy, coordinator of 2nd years: declan.tracy@cdcfe.cdetb.ie
Willie Whelan, coordinator of traineeship: willie.whelan@cdcfe.cdetb.ie
Tel: 01 8481400
All photos taken by staff or recent students